Kwanzaa
Next

Kwanzaa
Monday, 26 December 2022
Kwanzaa lasts from December 26 until January 1, and it is a week that values and celebrates African customs and culture. Although it is not a holiday, businesses and schools are usually closed on the first day, due to it being the day after Christmas.
What is Kwanzaa?
The celebrations of Kwanzaa were started by Dr. Maulana Karenga in 1966 who was the professor and chairman of Black Studies at California State University. Dr. Kaulana was disquieted by the Watts Riots of 1965 and thought they brought a wedge into the African-American communities. As a response, he created Kwanzaa as an attempt to bring African-Americans closer together, by celebrating and remembering the traditional values of their ancestors. Kwanzaa was also Dr. Kaulana's way of fighting the commercialism of Christmas, and African-Americans think of this week as a celebration of life.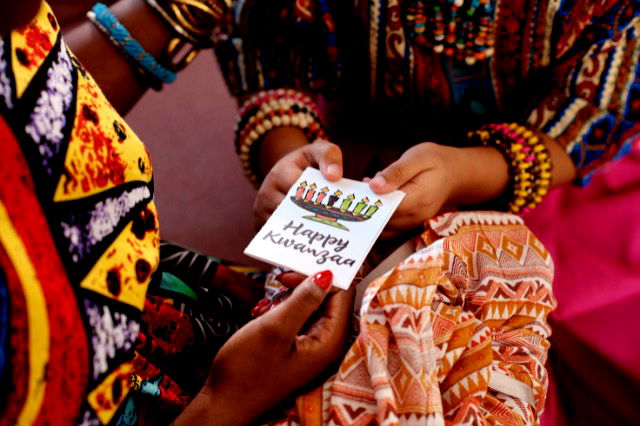 Origins and meaning of Kwanzaa
The name comes from a Swahili phrase that goes "matunda ya Kwanza" meaning "first fruits". This is because Dr. Karenga, upon creating the organization US, researched several harvest celebrations in African culture, and Kwanzaa was created as a combination of several aspects of these festivities.
Every family has its way of celebrating Kwanzaa, however, most celebrations are lively and involve singing, dancing, storytelling, and large meals, with foods from different African countries.

Traditionally, each family has its own Kinara, a candle holder, that has seven candles. Each candle represents one of the seven principles that Dr. Kaulana saw fit for the African-American community to celebrate this week, each principle representing values of the African Culture. Every night during this week lights one of the candles, and proceed to discuss the principle represented by the candle.
The 7 Principles of Kwanzaa
The first candle to be lit is the black candle that stands at the center of the Kinara. This candle represents the principle of unity. The other principles are self-determination, collective work, and responsibility, cooperative economics, purpose, creativity, and faith.
The 7 Symbols of Kwanzaa
Seven symbols represent Kwanzaa:
Seven Candles - these represent the principles and the colors of the African liberation countries: three red, one black, and three green.
Crops - representing roots and collective labor.
Mat - represents the foundation of self-reflection.
Kinara - the candle holder, a reminder of the origins of the 55 African countries.
Corn - symbolizes children and hope.
Gifts - the commitment of parents to their children.
Unity cup - to pour a drink, or libation, to their ancestors.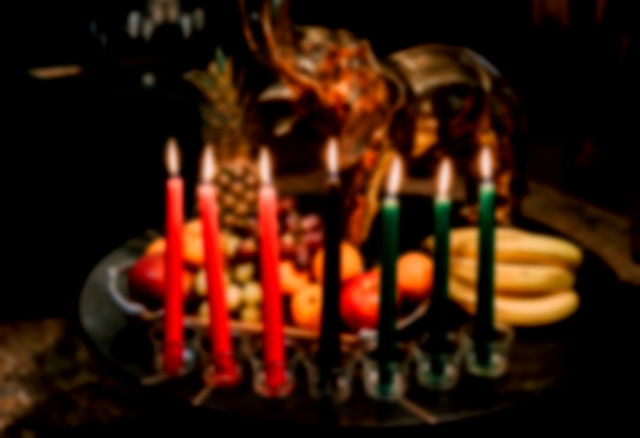 Kwanzaa Traditions
"Habari Gani?" or "What is the news?" is one of the greetings of Kwanzaa, used to greet others during Kwanzaa. The appropriate response to this question is for one to reply with the principle of that day.
The last day of Kwanzaa is December 31, and it culminates in the big feast of karamu, which is usually held at home or in churches. Traditional African dishes and dishes made with ingredients brought to America from African countries are usually served at this feast. An exchange of gifts also happens on this day.
A colorful festivity, many women celebrate this day by wearing bright traditional African clothes, usually in the colors of Kwanzaa.
Although a very recent holiday, Kwanzaa quickly became popular with African-American communities, and it is estimated that around five million people celebrate it every year.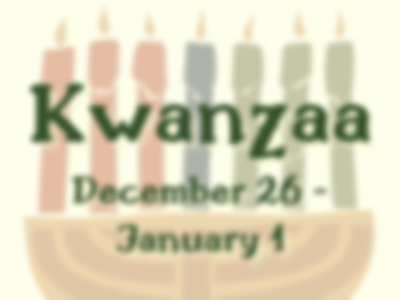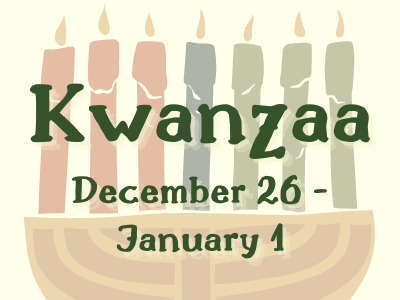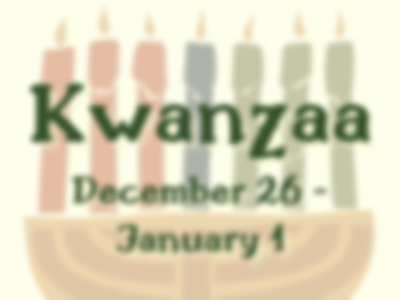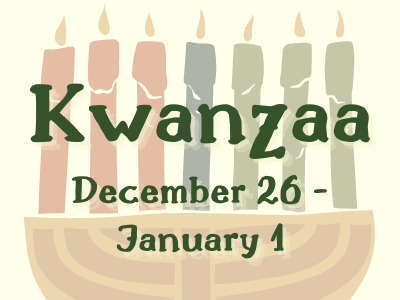 Kwanzaa - Next years
Tuesday, 26 December 2023
Thursday, 26 December 2024
Friday, 26 December 2025
2022 Calendars