Pride Month is a month-long event celebrated every year in June to recognize and celebrate the LGBT community (also known as LGBTQ or LGBTQI+). LGBTQ stands for Lesbian, Gay, Bisexual, Transgender, and Questioning or Queer individuals. It starts on June 1st and ends on June 30.
Pride Month is a reminder to grant more visibility, equality, and respect to the LGTBQ community, who have been struggling for decades with the law and people. This event goes beyond the national borders of the USA and unites people from all over the world.
After years of trying to fight against the discriminatory laws against the LGBTQ community, their identity and freedom were finally recognized by the 42nd US President Bill Clinton. He made Pride Month official in 1999 and 2000.
Stonewall Uprising- the Origin of Pride Month
The Stonewall Uprising (also known as the Stonewall Riots), which took place on June 28, 1969, is a major event that changed the course of the LGBTQ freedom movement. It was also due to this incident that June was selected to be the Pride month.
On this day, a few policemen attacked the Stonewall Inn in Greenwich Village. It was a gay club owned by the mafia, which was pretty common during the time. These kinds of police attacks were also frequent during the time. They would attack people in the LGBTQ community and arrest anyone who was found to be biologically male but dressed up as female.
Things took a wrong turn when the police turned violent. Around 205 people who were present in the bar became very confused and scared. Besides the arrests, many lesbians also complained that the police touched them inappropriately during the inspection.
This made everyone furious and many bar staff members, sponsors, and people in the neighborhood areas started gathering and revolting on Christopher Street (the street on which the Stonewall Inn is located). People threw coins, water bottles, and waste matter at the police. Over time, around 400 protesters joined.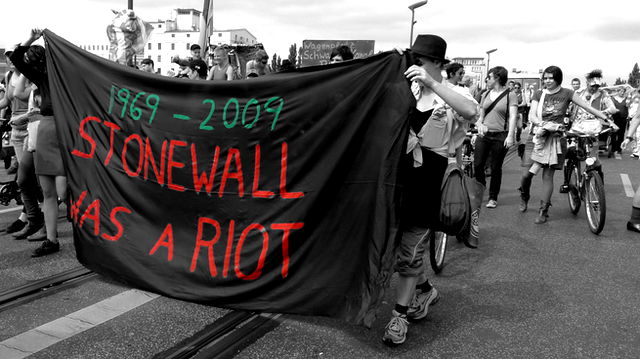 Marsha P. Johnson, a black, transgender, bisexual woman, and a self-identified drag queen, was one of the leading activists in the riot. Together, they all continued fighting for more than six days. They simply fought for a place where people like them can be open about their sexual orientation and identity without any fear of the law or police.
First Pride March After The Stonewall Incident
In November 1969, American gay rights activists Craig L. Rodwell, Ellen Broody, Fred Sargeant, and Linda Rhodes came up with the idea of ​​a Pride March to remember and celebrate the brave people in the Stonewall Riot.
They proposed the idea at the ERCHO (East Coast Homophile Organizations) meeting in Philadelphia. Their main intention was to make more people aware of the movement and struggles of their community and earn the fundamental human rights granted to all.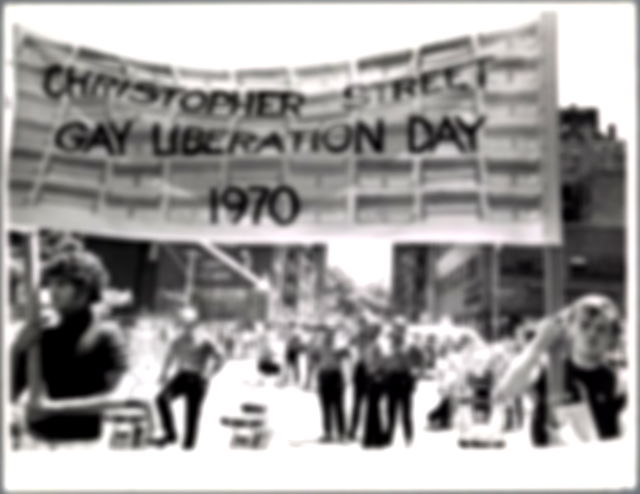 The march finally took place in New York City on June 28, 1970, a year later after the Stonewall incident. It was officially known as "The Christopher Street Gay Liberation Day". The march was supposed to cover around fifty blocks. Although the number of people who participated was not that high, it led to many important pride parades in the future where over a million people joined.
Brenda Howard - The Creator of Pride Month
Although it was a single-day event originally, Brenda Howard, a feminist gay rights activist, came up with the idea of ​​a week-long pride event to remember and recognize the brave people in the Stonewall incident. This week-long event was the source from which Pride Month originated. This is why she is also known as the "Mother of Pride".
Brenda Howard and activists Robert A. Martin and L. Craig Schoonmaker were also responsible for making the term 'pride' popular among people.
Pride Flag
The LGBTQ pride flag consists of six different colors- red, orange, yellow, green, blue, and violet. These colors represent the diverse people in the LGBTQ community. LGBTQ pride flag consists of six different colors- red, orange, yellow, green, blue, and violet. These colors represent the diverse people in the LGBTQ community.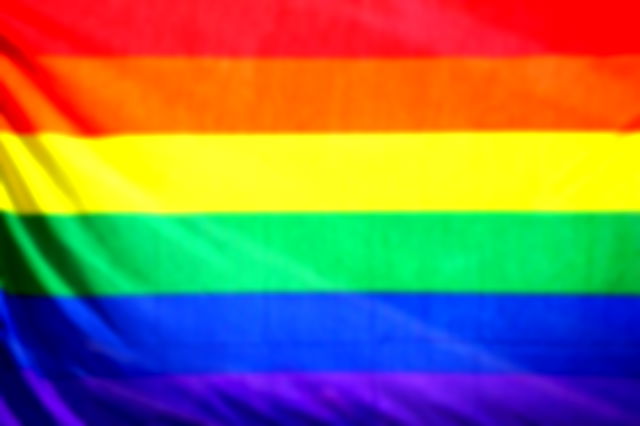 Harvey Milk (the first openly gay politician in California) asked his friend Gilbert Baker, a designer, to design a flag for the Pride March in San Francisco in 1978. The original flag design by him consisted of eight colors. After many revisions and changes, the pride flag now has six colors.
People march out on the streets with rainbow, pan, and bi flags during Pride Month. Even if you do not have the flags, you can wear shirts or shoes with rainbow stripes or paint your face.
Pride Month Celebration
Pride Month is a time when people from the LGBTQ community openly embrace and take pride in themselves for the entire world to see. The rainbow pride flag is a perfect symbol of the traditions and festivities during this month-long celebration. Even if you are not a part of the LGBTQ community but support them, you can show your support wholeheartedly by taking part in their activities as an ally.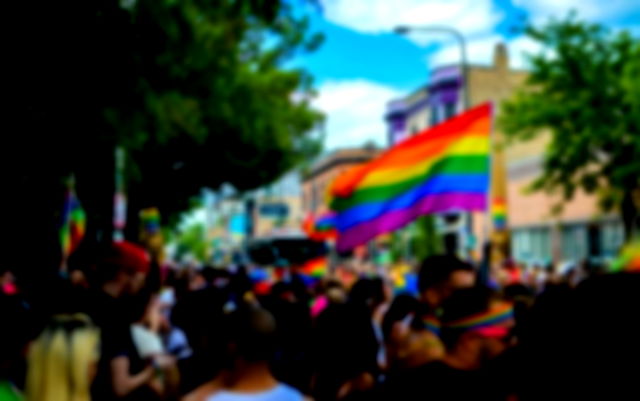 It is a colorful, vibrant, and joyful event held every year. People attend parades, parties, concerts, picnics, workshops, and many more events during this time. They usually wear bright and extravagant clothes, beautiful make-up, and some glitter because it is their time to shine.
Pride Month is also a reminder of the brave people who lost their lives fighting for justice and equality. Thus, memorials and commemorations are held in their memory. Besides this, people also hold campaigns to spread knowledge and awareness about potential issues of HIV/AIDS.
White House Gay Rights
After the Stonewall Riot and many pride parades, Bill Clinton officially recognized Pride Month in 1999 and 2000. Obama also registered June as the official Pride Month during his term (2009-2016). Same-sex marriage was finally legalized on June 26, 2015, in all fifty US states.
The current US president Joe Biden has also ensured the protection of civil rights and against any sort of discrimination against the LGBTQ community.
If you found this article informative, you might like to read these: