Holiday Diwali
Diwali
Holiday
Next

Diwali
Monday, 13 November 2023
In 2023, Diwali will be celebrated on November 13th.
Diwali, the festival of lights, is celebrated for five days in the Hindu month of Kartika which usually falls in either October or November according to the Gregorian Calendar.
The festival ignites a fervor of enthusiasm and joy that transcends borders and boundaries and is celebrated with unparalleled zeal and grandeur.
Diwali, also known as Deepavali is a public holiday so schools and businesses remain closed for at least two days.
As lamps flicker and the country lights up with fireworks, people from around the world gather to participate in this illuminating celebration, glorifying the spirit of unity in diversity and togetherness.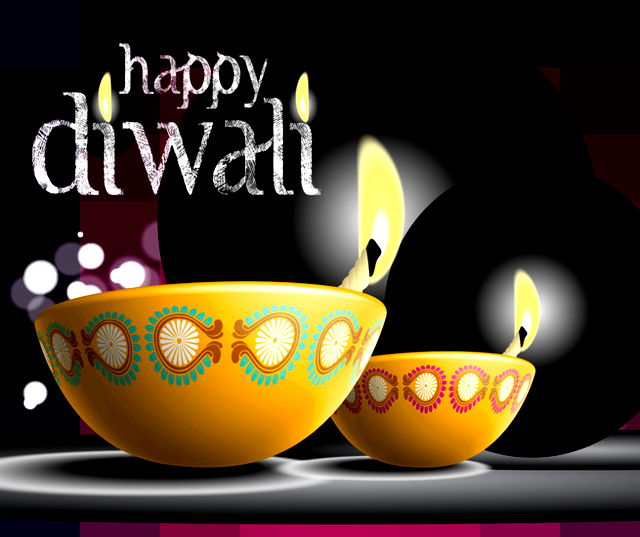 The Five Days of Diwali
Dhanteras: It is the first day which marks the beginning of the five-day festivities of Diwali. It is also known as Dhantrayodashi and on this auspicious day, people worship Goddess Lakshmi, the deity of wealth. It is said that purchasing gold, silver, and utensils is a symbol of prosperity and good luck for the year ahead.
Choti Diwali: The second day of the festival is known as Choti Diwali and is the day before the main celebrations of Diwali. It is also known as Naraka Chaturdashi or Kali Chaudas and is observed by lighting oil lamps or diyas to cast away evil spirits and symbolize the victory of good over evil.
Diwali: The main event or Diwali is on the third day and on this day the homes are lit up with lights and candles. People exchange gifts and sweets on this day and it coincides with the darkest night of the lunar month and is dedicated to the worship of Goddess Lakshmi, Lord Ganesha, and Goddess Kali.
Bali Pratipad (Balipratipada or Padwa): The day after Diwali is New Year in the Vikram Samvat Calendar which is used in some parts of India and Nepal. Bali Pratipad is a significant day in the Diwali festival and is marked by several customs and rituals including the worship of Lord Bali and Govardhan Puja.
Bhai Dooj: Bhai Dooj is a Hindu festival that honors the bond between brothers and sisters. It is also known as Bhai Phota or Bhau Beej. It occurs on the fifth day of Diwali, usually two days after Diwali. Sisters perform special rituals on this day, applying tilak (vermilion) to their brothers' foreheads and praying for their well-being, while brothers offer gifts and promise to protect and support their sisters.
The Historical Roots of Diwali
The historical origins of Diwali are deeply intertwined with the cultural landscape of India and the festival originated as a product of centuries, of myths and legends that have evolved with time.
Diwali is a five-day festival that is said to have its roots in India and is a fusion of several ancient harvest festivals.
Several legends are related to the history of Diwali including
Ancient Sanskrit texts like the Skanda Purana and Padma Purana, completed in the 1st millennium CE, mention Diwali, where diyas symbolize the sun's cosmic energy during its Kartik month transition.
Emperor Harsha (7th century) referred to it as "Dīpapratipadotsava," and Rajasekhara (9th century) described the tradition of lighting lamps and decorating homes.
Travelers like Al Biruni (11th century), Niccolò de' Conti (15th century), and Domingo Paes (16th century) documented Diwali celebrations with lamps and festivities.
Islamic historians noted Diwali, with some rulers participating and others banning it, while British colonial publications, like Sir William Jones' note in 1799, discussed Diwali's significance with illuminations in honor of Lakshmi.
But, the most popular and prominent legend is that of Ramayana and the triumph of Good over Evil.
Ramayana and Diwali
Diwali's origins have a direct connection to the epic Hindu mythological story of the Ramayana. This festival commemorates Lord Rama, an incarnation of the god Vishnu, and his glorious return to the kingdom of Ayodhya following his diligent victory over the demon king Ravana.
Lord Rama, accompanied by his wife Sita and loyal brother Lakshmana, was exiled to the forest for 14 years in the forest in the epic tale. During this time, Ravana tragically kidnapped Sita by tricking her.
The heart of the Diwali narrative lies in the eventual vanquishing of Ravana by Lord Rama. Guided by the devoted monkey god Hanuman and assisted by a mighty army of monkeys, Rama embarks on a heroic quest to rescue Sita. The ensuing battle is legendary, resulting in the defeat of Ravana and the joyous reunification of Lord Rama with Sita.
As Lord Rama, Sita, and Lakshmana make their triumphant return to Ayodhya, the people of the city celebrate their homecoming with unparalleled enthusiasm and exuberance. Central to this jubilation is the illumination of Ayodhya. The citizens of Ayodhya light countless oil lamps, known as diyas, to mark this momentous occasion. These diyas symbolize the victory of light over darkness and the overall triumph of good over evil. The entire city is aglow with these lamps, creating a radiant and festive ambiance that characterizes the essence of Diwali
The Regional and Religious Significance of Diwali
Diwali is a versatile festival in India that blends several different regional customs and legends. Undoubtedly, the legend of Lord Rama's return to Ayodhya remains the most noteworthy one. However, the festival is celebrated in different ways in different regions.
For instance, In South India Diwali is linked to Lord Krishna's victory over the demon Naraka sura, symbolizing the restoration of peace and virtue as he liberated 16,000 captive princesses.
Diwali takes on a new meaning in West Bengal with the celebration of Kali Puja, an occasion to honor the fierce goddess Kali. The state comes to life with vibrant cultural performances that include dance, music, and traditional folk art, resulting in a lively atmosphere. Clay lamps, colorful rangoli designs, and fragrant flowers adorn homes.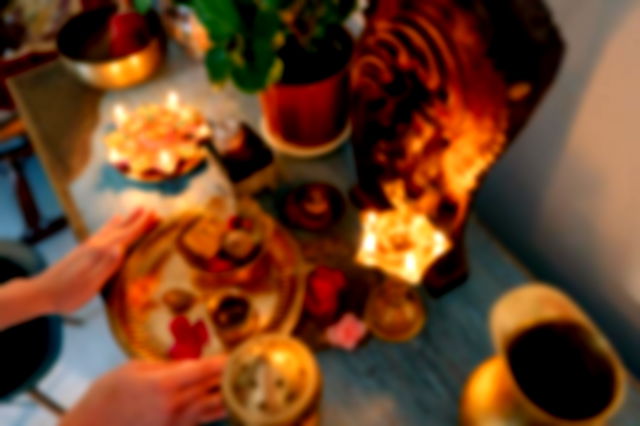 While firecrackers are part of the festivities, there is growing awareness of their environmental impact leading to more conscientious use. Devotees visit Kali temples to pray and make offerings, and the occasion is marked by lavish feasts and the sharing of sweets, symbolizing the victory of light and goodness over darkness and evil.
Diwali is also a very significant occasion for Jains as it signifies Lord Mahavira's fulfillment of nirvana, liberating him from the cycle of birth and death. During this period, they engage in meditation, prayer, and acts of charity that show their commitment to non-violence and compassion.
Sikhs also have a very important relationship with Diwali as it commemorates the release of Guru Hargobind Ji and 52 other kings from imprisonment in the Gwalior Fort. It symbolizes justice and freedom in Sikhism.
The essence of Diwali lies in the cultural diversity of India and the peaceful coexistence of various religious and mythological traditions.
It brings people from all walks of life together to celebrate the triumph of light, knowledge, and goodness over darkness, ignorance, and evil.
While primarily a Hindu festival, Diwali transcends religious boundaries, serving as a unifying force in Indian culture
Diwali Traditions and Celebrations
Traditions
Diwali is a festival that includes several in-depth rituals and traditions. As one of the prominent festivals of the country, the preparations for the five-day festivities begin way in advance.
Before Diwali, people engage in thorough cleaning and often renovate their homes. A clean and well-decorated home is believed to attract blessings.
Other traditions include the lighting of candles and diyas that signify the victory of light over darkness and the removal of negativity.
Diwali's core theme revolves around the symbolism of light. The word 'Deepavali' itself translates to "rows of lamps." The act of lighting oil lamps (diyas) and placing them around homes, temples, and public spaces carries profound meaning as it signifies the triumph of light over darkness, the victory of knowledge over ignorance, and good over evil.
The illumination during Diwali extends beyond the physical realm. It is a spiritual endeavor to dispel the darkness within oneself and cultivate inner light. Diwali encourages individuals to seek enlightenment, wisdom, and self-improvement.
People also decorate their homes with beautiful rangoli designs that include creating a pattern on the floor with colored powders, fresh flowers, and colorful lanterns.
Fireworks and Firecrackers were originally the main attraction and celebration of Diwali as they were set off to drive away evil spirits. But the noise and smoke from them cause pollution so people are becoming more and more aware of their impact on the environment.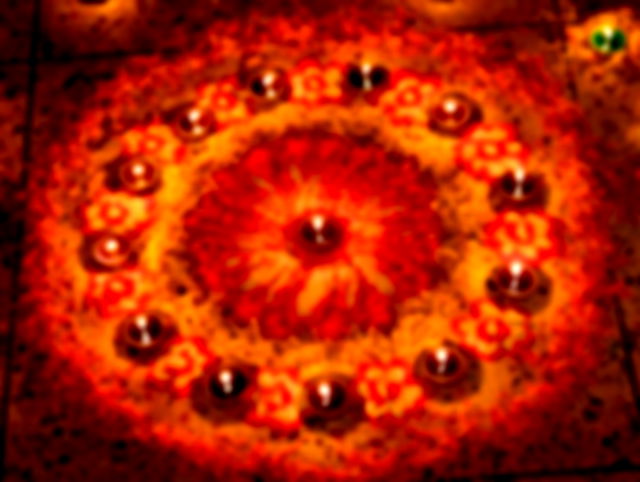 Celebrations
Diwali does not begin without religious ceremonies and seeking blessings from the deities. Hence, special pujas are performed both at temples and in homes for everyone's well-being.
Families, friends, and neighbors get together on this occasion and exchange gifts and sweets as a token of appreciation and gratitude. Corporate gifts and bonuses are also common during this time.
Wearing new clothes during Diwali is considered auspicious, so, people buy new outfits for friends and family.
No celebration is complete without a feast, and Diwali is a time to indulge in everything without any hesitation.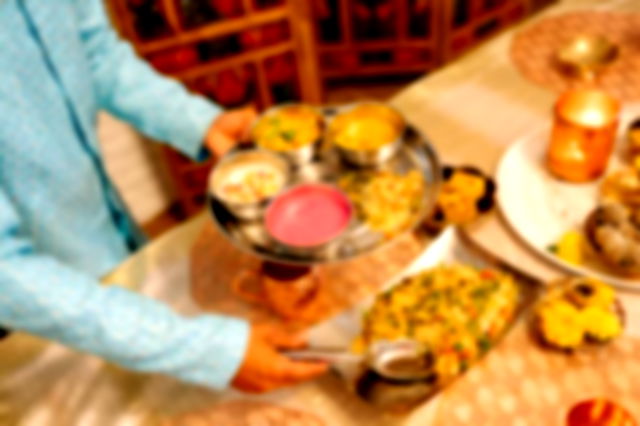 During Diwali, some people and families perform charitable deeds by distributing food, clothing, and money to those in need, representing the spirit of giving and sharing joy with the less fortunate.
In certain places, Diwali is celebrated with huge fairs or melas that include food vendors, games, cultural performances, and community entertainment. In recent times, there has been an increased awareness regarding the environmental effects of fireworks and firecrackers during Diwali.
The growing search for terms like "Diwali pollution" and "green Diwali" indicates a blooming interest in eco-conscious celebrations. Many individuals are now actively looking for ways to minimize noise and air pollution associated with the festival.
These efforts involve choosing quieter and eco-friendly ways to celebrate, including the use of sustainable decorations like clay lamps and environmentally friendly materials. This shift reflects a collective commitment to preserving the environment while still honoring cherished traditions.
The Beauty of Diwali
Diwali, or the Festival of Lights, continues to be a symbol of optimism, solidarity, and spirituality in India and among Indian communities around the world. Its diverse significance, which transcends boundaries of faith, symbolizes India's cultural richness and inclusivity.
The core point of Diwali—light prevailing over darkness, knowledge winning over ignorance, and good triumphing over evil—resonates profoundly with people on both a spiritual and psychological level. As the world prepares for another Diwali, it is a reminder of the festival's enduring appeal and capacity to bring people together in search of happiness, prosperity, and inner illumination. Adopting eco-friendly procedures assures that this treasured heritage will live on for future generations.
Other Indian Celebrations You Should Read About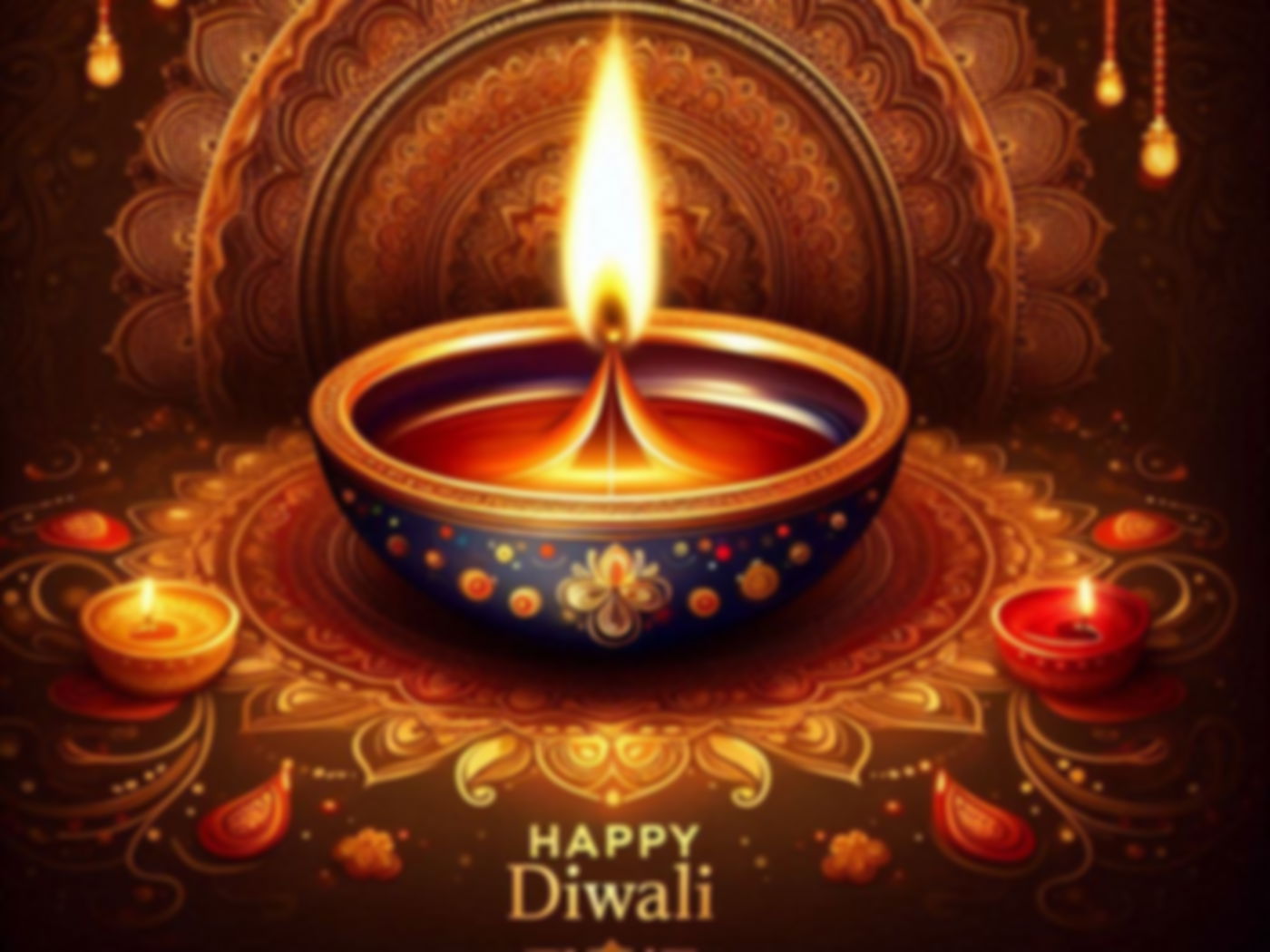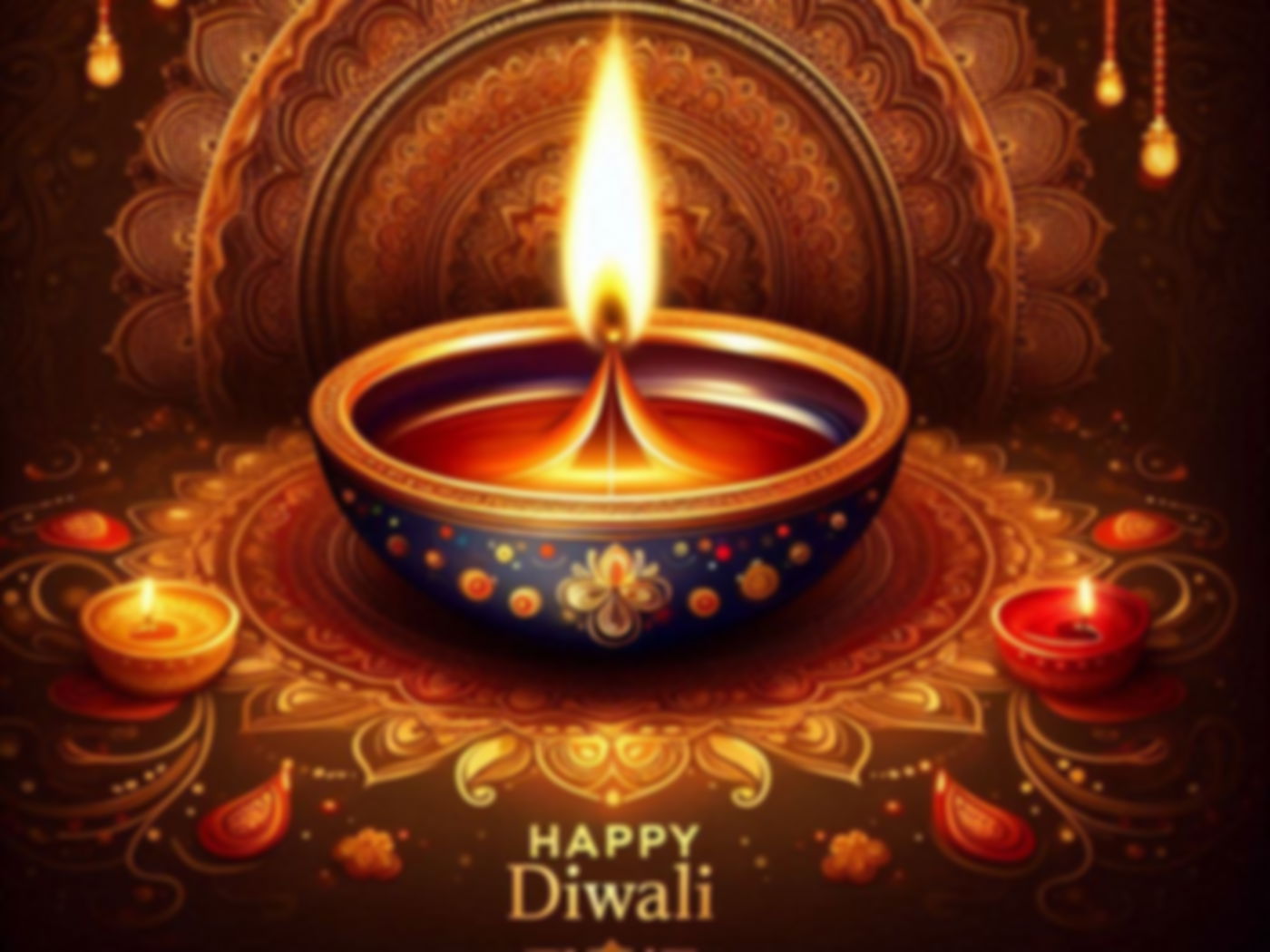 Diwali - Next years
Friday, 01 November 2024
Tuesday, 21 October 2025
Monday, 09 November 2026
2023 Calendars