Black Friday
Next

Black Friday
Friday, 25 November 2022
Black Friday takes place on the Friday after Thanksgiving, the fourth Thursday in November. It is a public holiday in more than 20 states, so most businesses (except retailers) and schools will be closed in those states. It marks the beginning of the Christmas season, giving consumers around one month to get their shopping done. It is one of the busiest shopping periods in the United States.
History of Black Friday
The term Black Friday was first used in 1869, when the stock market collapsed, causing a financial crisis.
1924 saw the first-ever Macy's Thanksgiving Day Parade, drawing spectators to shop. Ever since then, the Friday after Thanksgiving has been known as the unofficial first day of the holiday shopping season.
In Philadelphia, in the 1950s, police named the Friday after Thanksgiving "Black" because the city would be so congested with motorists and pedestrians - tourists and shoppers who would come to see the big Army-Navy football game held on Saturday. Crime would also rise, as shoplifters used the additional confusion to cover their stealing.
During the 1960s, the name started to be used in a more positive way, describing the fact that Philadelphia stores' profits moved from "the red," meaning losses, to "the black," and saw profits. This goes back to the way business accounts used to be recorded, with red and black ink representing loss and profit.
In the late 1980s, the shopping phenomenon grew even bigger, extending over the country, with retailers offering discounts, even drastically slashing prices, in order to draw crowds of shoppers.
In the 1990s, stores started opening up at midnight and people even began to camp out so that they could grab the first bargains. Black Friday started to spread worldwide. Last year (2018) over 165 million Americans shopped over the Thanksgiving weekend, with stores also opening on the afternoon of Thanksgiving Day.
In the early 2000s, retailers noticed that shoppers would go online the Monday after Thanksgiving, so in 2005, Cyber Monday was born. The idea took off. Online shopping over the Thanksgiving weekend raked in almost $10 billion last year (2018).
2010 saw the start of Small Business Saturday, the day after Black Friday, taking advantage of the trend for people to shop local. Free online advertising helps retailers attract buyers.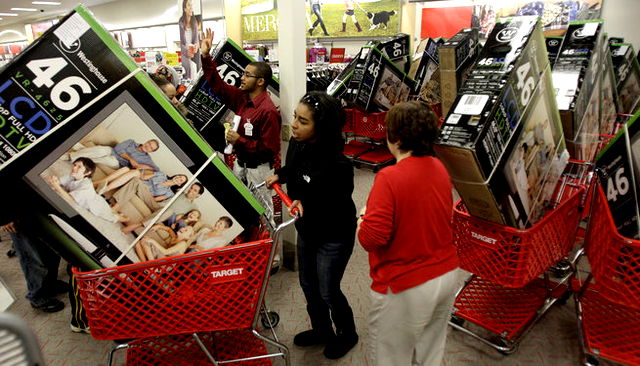 Black Friday Chaos
Hordes of shoppers converging on one store have sometimes engaged in squabbles, stampedes, and fights. There have been 12 deaths and 117 injuries in recent years. However, a larger shopping window, online sales, and better security and communication have meant that Black Friday today is a much safer shopping experience than it used to be.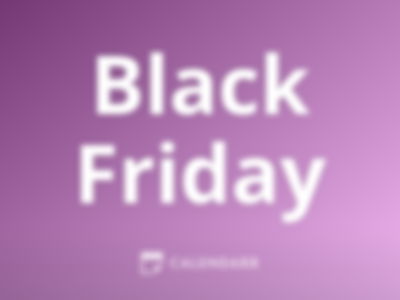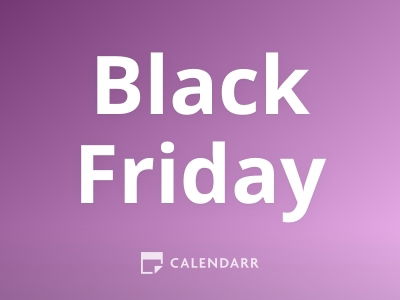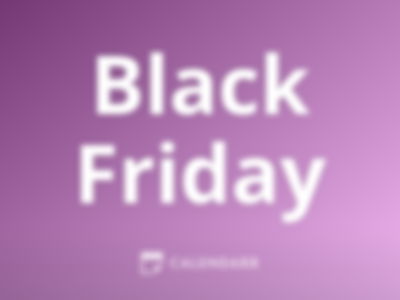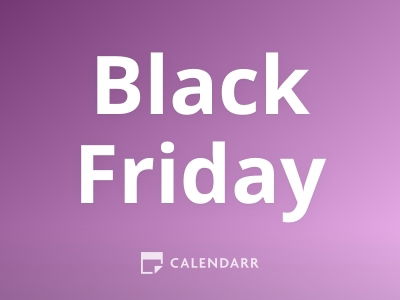 Black Friday - Next years
Friday, 24 November 2023
Friday, 29 November 2024
Friday, 28 November 2025
2022 Calendars