Kentucky Derby
Next

Kentucky Derby
Sunday, 2 May 2021
The Kentucky Derby, also known as "The Run for the Roses", is a major sporting event in the United States, that takes place every year on the first Saturday of May, since 1875. It is a Grade 1 Stakes Race, where a total of 20 3-year-old thoroughbred horses compete on a 2 km track.
The horse race is held at Churchill Downs in Louisville, and is often called "the fastest two minutes in sports". It opens the American Triple Crown, the three biggest horse races in America, with the Preakness Stakes and the Belmont Stakes being the other two.
The winner of the Kentucky Derby is cloaked with a blanket of roses, and if a horse wins all three races, it wins the Triple Crown, although in all the years that the event has been held, only 13 horses have done so.
The event has a very high attendance rate, and due to its history, it has acquired some traditions over the years. People are expected to dress very elegantly, and women take inspiration from the British horse races, and wear fashionable, elaborate hats. The Mint Julep is the drink of choice for the race, with an estimated 120,000 being sold during the event.
History
The races came to America by the hand of Meriwether Lewis Clark Jr. who, after traveling to England and France in 1872, was inspired by the races he attended in the countries. When back in Kentucky, together with the Louisville Jockey Club he raised money and built the racing track that was to be known as Churchill Downs.
The first Kentucky Derby took place on May 17, 1875, with around 10,000 attending the race. Aristides was the horse who won the inaugural Derby.
In 1931 it was decided that the race would be held on the first Saturday of May, so as to make it easier to schedule with the other two races. Up until then, the derby was usually held in mid-May and it was up to the race organizers to choose a specific date.
Unlike other major sporting events who went on hiatuses at different points in time, the Kentucky Derby has continuously run every year since its first race in 1875, not even stopping for the World Wars or the Great Depression.
Traditions
While the horsed are led to the start line, the University of Louisville Marching Band plays the song My Old Kentucky Home, written in 1852. The traditional command that tells jockeys to mount their horses is "Riders Up!", and used to be given by the paddock judge, although since 2012 it is proclaimed by a celebrity or dignitary.
Many race related activities take place during the Kentucky Derby Festival, which happens on the weeks before the actual race.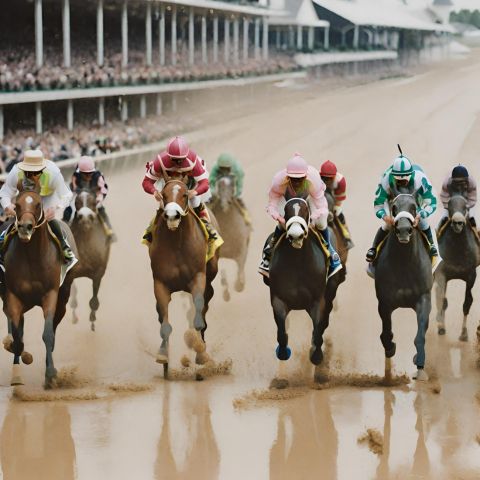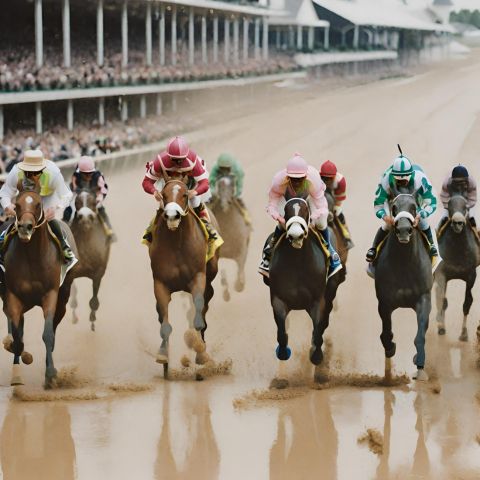 Kentucky Derby - Next years
Monday, 02 May 2022
Tuesday, 02 May 2023
Thursday, 02 May 2024
2021 Calendars