Labor Day
Holiday
Next

Labor Day
Monday, 6 September 2021
Labor Day takes place on the first Monday in September, at the end of the long weekend known as Labor Day weekend. It is a holiday in tribute to American workers and their social and economic contribution to society. It shows respect for organized labor and individual rights.
Origins of Labor Day
In the late nineteenth century, working conditions were poor. The Industrial Revolution meant machines could run all hours, and this brought about 16-hour workdays, 7 days a week. Even Children as young as 5 could be found working in factories. This resulted in the labor movement in the United States: More and more unions were formed, and these organized strikes to improve workers' rights. Employers refused to grant 8-hour working days, and strikes often became violent.
The labor movement also led to a day for workers, Labor Day, although there is some dispute over who its real "father" is. Two main individuals are credited:
Peter McGuire
Peter McGuire was the general secretary of the United Brotherhood of Carpenters and Joiners (one of the largest unions of the time), and vice-president of the American Federation of Labor. He is said to have proposed the initial idea in 1882 to the Central Labor Union (CLU). He wanted the day to be a "general holiday for the laboring classes." He recommended September 5 because it was halfway between July 4 and Thanksgiving Day. He suggested a street parade to show solidarity and strength.
The Knights of Labor, the largest and most important American labor federation at the time, gave their sponsorship.
Matthew Maguire
Matthew Maguire was a machinist and secretary and a leading figure in the CLU. He was a radical member of the Socialist Labor Party. He is also said to have suggested the idea in 1882, and called on the 56 unions around New York to put on "a public show of organized strength."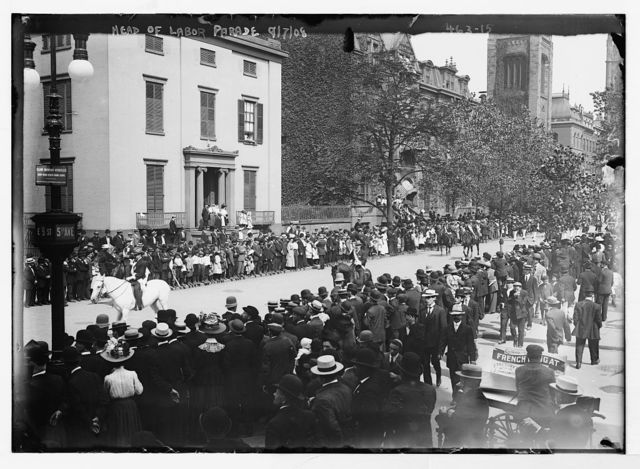 From the first Labor Day to a Federal Holiday
On Tuesday, September 5, 1882, around 10,000 workers marched from Union Square to City Hall. The Knights of Labor passed a resolution to hold each subsequent holiday on the first Monday of September. Thus, Labor Day was born. Oregon was the first state to adopt Labor Day as an official public holiday in 1887. By 1894, 30 states were observing the day.
Beginning in May 1894, there was a series of unemployed workers' riots. In June, the Pullman Strike (a nationwide rail strike) resulted in the deaths of protesters at the hand of the United States Army and Marshal Service.
Amid this crisis, and 6 days after the strikes, Congress passed a bill, which was signed by President Grover Cleveland, to declare Labor Day a federal holiday. The bill is said to have drawn attention away from May Day, which was established on socialist movements, and to keep the support of American workers.
Today's Traditions
Labor Day is a federal holiday - most businesses and schools are closed. Many go away for Labor Day weekend trips and to enjoy the last few days before the start of school. People celebrate by holding barbecues, parties, picnics, street parades, firework displays, outdoor concerts, etc. Stores hold sales, football season begins again, political campaigns are launched, therefore, Labor Day weekend is considered the unofficial end of summer.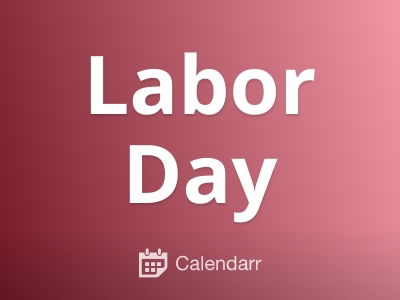 Other Celebrations
World Day Against Child Labor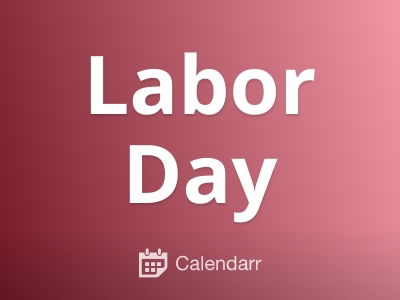 Labor Day - Next years
Monday, 05 September 2022
Monday, 04 September 2023
Monday, 02 September 2024
2021 Calendars