Earth Hour
Next

Earth Hour
Saturday, 26 March 2022
Earth Hour is observed annually on the last Saturday of March. From 8:30 p.m to 9:30 p.m people are encouraged to turn their lights and non-essential appliances off, in an effort to raise awareness about the issues of climate change, and encourage people to do something to protect the planet.
How did Earth Hour start?
In 2007, in Australia, the WWF was becoming worried about the findings of how climate change was severely affecting the earth. As such, they set out to create a way to engage people on this issue, and urge them to take action.
The first event that inspired Earth Hour was called The Big Flick and took place in Sydney on March 31, 2007, at 7:30 p.m.
Countries around the world were surprised at how many people participated in the event, by turning their electrics off for one hour, and encouraged by the results, Earth Hour was held internationally in 2008, with 35 countries celebrating it. That year, an estimated 36 million Americans participated in Earth Hour.
Over the years, this event has become a global sustainability movement.
What to do during Earth Hour?
During Earth Hour, people around the world turn off their lights for one hour at 8:30 p.m of their local time, not only saving energy but also helping to save the planet. Today, millions will voluntarily participate and do their part.
To set the example, many important buildings and landmarks around the world, such as the United Nations headquarters in New York, will also switch off all their lights during this hour, and stand in complete darkness.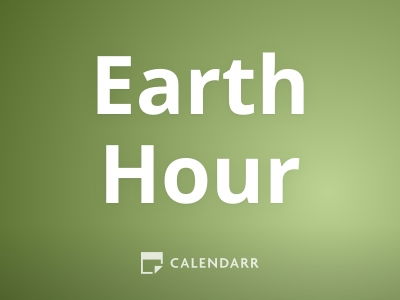 Other Celebrations
International Mother Earth Day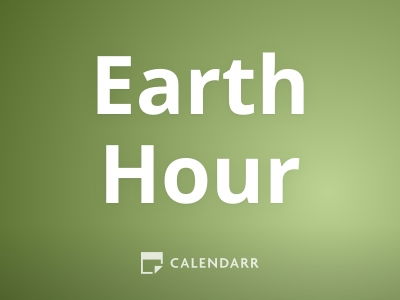 Earth Hour - Next years
Saturday, 25 March 2023
Saturday, 30 March 2024
Saturday, 29 March 2025
2021 Calendars