Teacher's Day
Next

Teacher's Day
Wednesday, 5 May 2021
Teacher's Day falls on the first Tuesday of May, and is a part of Teacher Appreciation Week. It is a day to commemorate teachers, their work, and the impact that they have in all of our lives.
It is not a public holiday in the United States.

History
In 1944, Mattye Whyte Woodridge, a teacher in Arkansas, came up with the idea of having a National day to honor teachers and their work, and sent letters to political leaders lobbying for such a day to make it to the National calendar. After corresponding with Eleanor Roosevelt, the latter got Congress to declare a National Teacher Day in 1953.
In the 1970s, teachers in Indiana and Kansas all spoke to Congress with the intention of creating an official holiday to celebrate teachers. Congress replied by declaring March 7 National Teacher Day, but only for the year of 1980.
Even though it was not an official observance, the National Education Association kept celebrating Teacher's Day on the first Tuesday in March, up until 1985, when the Association decided to establish the first full week of May as Teacher Appreciation Week, with Tuesday being the day of that week to celebrate teachers.
How it is observed
On this day, many students show their appreciation for their teachers by writing them cards, or giving them gifts such as flowers, as a thank you for the important role that teachers play in their lives.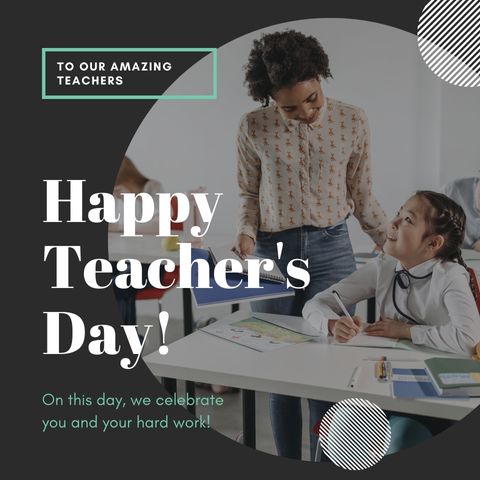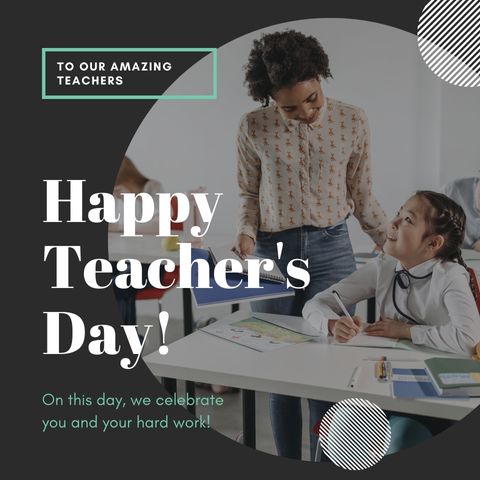 Teacher's Day - Next years
Thursday, 05 May 2022
Friday, 05 May 2023
Sunday, 05 May 2024
2021 Calendars