Day of Silence
Next

Day of Silence
Friday, 8 April 2022
Day of Silence is held every year on the second Friday of April. It is a student-led observance with the purpose of bringing awareness to the bullying of lesbian, bisexual, gay, and transgender students by taking a vow of complete silence for the whole day in a representation of the silencing of the LGBTQ+ community. The day is sponsored by the Gay, Lesbian and Straight Education Network (GLSEN).
History of Day of Silence
The idea for this day originated in 1996 by student Maria Pulzetti of the University of Virginia. Maria wanted a way to impact her colleagues, erase the stigma around LGBTQ+ students and raise the visibility of the community among students and faculty. Her purpose was to find a way to raise awareness by doing something that was visible and therefore all students would participate in, not only those who were aware of the issues.
By 1997 hundreds of schools and universities around the country were participating in the initiative. In 2000 GLSEN joined the efforts, and made the day an official project of the organization.
Today, Day of Silence is observed in all fifty states, and also internationally.
How Day of Silence is observed
As an observance that takes place mostly in schools, students are encouraged to ask for permission before they organize events or activities for Day of Silence.
Most choose to follow Pulzetti's original way of bringing awareness by not speaking for a whole day, only using written ways of communication. However, when this is not allowed by teachers, some students will organize lectures and seminars to educate people and bring awareness to the issues of harassment that many LGBTQ+ students face daily.
The GLSEN provides free resources and materials for schools that want to take part in the Day of Silence.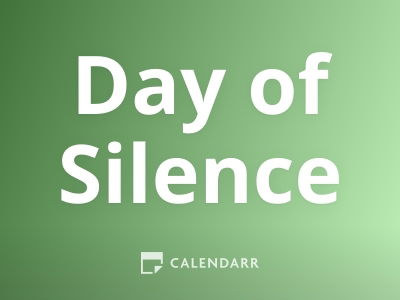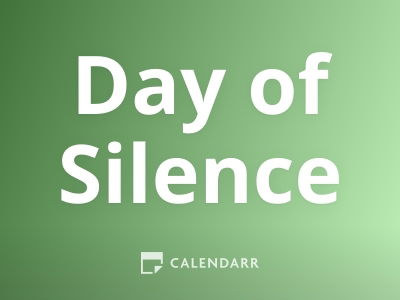 Day of Silence - Next years
Friday, 14 April 2023
Friday, 12 April 2024
Friday, 11 April 2025
2021 Calendars