National Dog Day
National Dog Day
Next

National Dog Day
Monday, 26 August 2024
National Dog Day is observed and celebrated on the 26th of August every year. In some parts of the world, it is called International Dog Day. The day celebrates dogs of all kinds and encourages fostering love and kindness through ownership and adoption, regardless of breed.
Having a dog is much more than just having a pet. There are many dogs out there who need saving, who need a home to be loved and cared for. National Dog Day serves as a reminder that dogs have every right to live a loving, abuse-free life.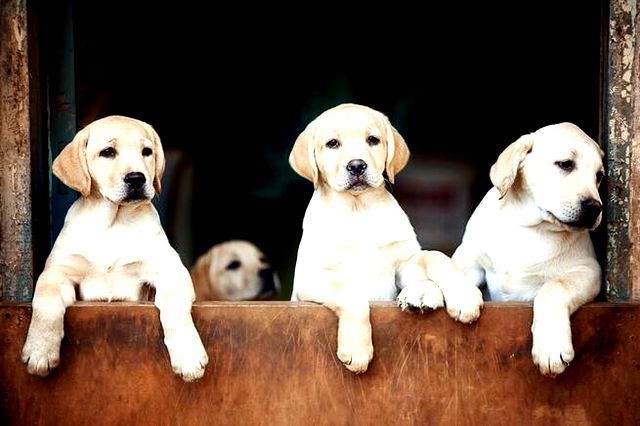 How and why was National Dog Day created
This day was founded and created by Colleen Paige, an animal behaviorist and rescue advocate who is also nicknamed the "Animal Oracle". She has a formidable ability to connect with dogs and loves them dearly. She was only 10 years old when her family adopted her first pet dog from a local animal shelter on the 26th of August 2004.
Her mission is to reach out to people and encourage them to rescue dogs and give them a forever home. It is also to create an awareness of the number of dogs that are in rescue centers and encourage their adoption.
Colleen learned how to train dogs at the National Institute of Dog Training in Los Angeles. With her unique approach and understanding of animal behavior, she has trained dogs all over the world across Ireland, England, Belgium, and the Philippines.
Ever since its inception and recognition as National Dog Day in 2004, the 26th of August has been recognized worldwide in commemoration as International Dog Day due to its global recognition. Its global outreach has also given it the title of International Dog Day as well.
The National Dog Day Foundation
The National Dog Day Foundation plays a crucial role in promoting dog adoption, rescue, and overall welfare. Established with the mission to rescue 10,000 animals annually, this foundation strives to provide loving homes for dogs in need. Through their initiatives, they raise awareness about the plight of dogs in rescue centers and shelters, encouraging the adoption of these deserving animals.
The foundation actively collaborates with various rescue organizations, shelters, and animal welfare groups to support their efforts. They organize events, campaigns, and educational programs to advocate for responsible pet ownership and the humane treatment of dogs. By spreading awareness about the benefits of adoption and the importance of providing a loving home, the National Dog Day Foundation has helped countless dogs find their forever families.
Additionally, the foundation works tirelessly to combat dog abuse and neglect. They collaborate with law enforcement agencies to ensure that perpetrators of animal cruelty face appropriate legal consequences. Through their advocacy, they aim to create a society where dogs are protected, cherished, and free from harm.
The accomplishments of the National Dog Day Foundation are measured not just by the number of dogs they rescue but also by the positive impact they have on communities. Their efforts have led to increased adoption rates, reduced euthanasia rates in shelters, and a greater understanding of the importance of treating dogs with compassion and respect.
By supporting the National Dog Day Foundation, individuals contribute to a meaningful cause and help improve the lives of dogs across the globe. The foundation's work extends far beyond National Dog Day, as they continue their dedication to making a lasting difference in the lives of these loving and deserving animals.
A Few Ways to Celebrate this day
We never hold back on celebrating significant days in our lives, so why not add this to one of those days and make it extra special for our furry angels too?
We have so much to thank them for. Their love, companionship, unfailing commitment, and die-hard loyalty. There is more than one way we can say thank you and tell them we love them for all they are.
How to make the day fun and memorable.
1. Playday out and a special treat - Have an entire day out with your dog and bring along his/her favorite playmates. And don't forget to get them their favorite treats for the day. Perhaps a "puppuccino"? Dogs simply love whipped cream in a cup!
2. Create Awareness - Be part of an awareness campaign that promotes the adoption and abuse-free treatment of dogs of all breeds.
3. Spa Day for the furry loved one - There are a number of pet grooming places nowadays that offer special promotions on these days. It would be nice to treat your loved furry one to a spa day!
4. Adopt, Don't Shop! - Maybe let history repeat a bit of itself and adopt a puppy from an adoption home or shelter on this day.
5. Spare some time to volunteer - If you cannot adopt a dog, another way of celebrating this day is volunteering at a local animal shelter and showing these furry babies some love.
6. Capture the moment - Shower them with extra hugs and cuddles that day, and capture the moment with a candid family picture doing just that!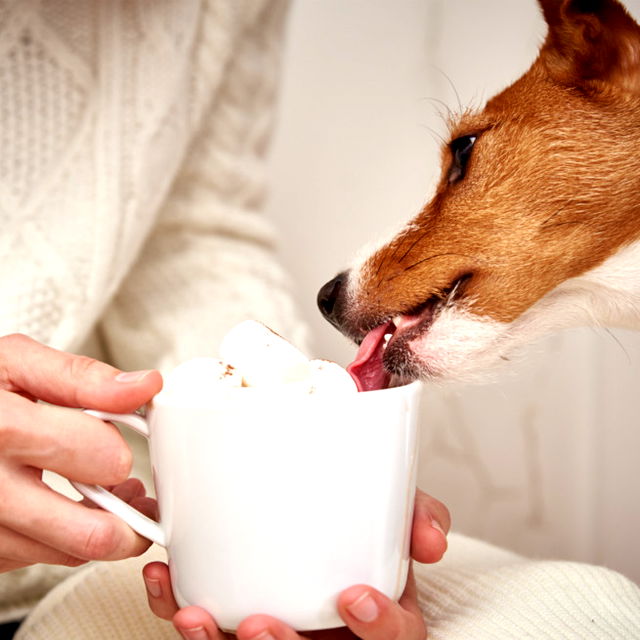 Working Dogs in Service
In addition to being playful and therapeutic, dogs also possess an immense sense of duty and responsibility in protection and service. They have an innate capability to care and protect unconditionally, which makes them so much more faithful than humans, too! The work they do is formidable and can be categorized in many ways:
Therapy & Emotional Support Dogs
There are many dogs that are certified as comforters. They are brought around nursing homes, hospitals, and other medical institutions to provide a soothing and calming presence to the patients around them. Many pediatric oncology units in certain parts of the world use these dogs as a part of assisted healing and therapy.
Service Dogs
Service Dogs are used in many circumstances. They are ideally used in Mobility assistance, hearing assistance, autism support, and psychiatric support as well. A dog's sense of smell is one of its strongest traits, and these dogs are even trained to the degree of detecting a peanut allergy in people!
These varied areas of service help improve the lives of many and provide emotional and physical support where needed.
Law Enforcement Dogs
Many dogs serve as a part of K9 units, which means they are trained to assist police or law enforcement personnel. A rather interesting fact is every military serving dog is a non-commissioned officer!
Sled Dogs
Another interesting fact about dogs is that, they were used to assisting in difficult and impassable terrains like the North and South Poles. Sled dogs have also been instrumental in delivering medicine and food supplies to isolated towns in Alaska. Movies have been directed based on this particular capability of a dog.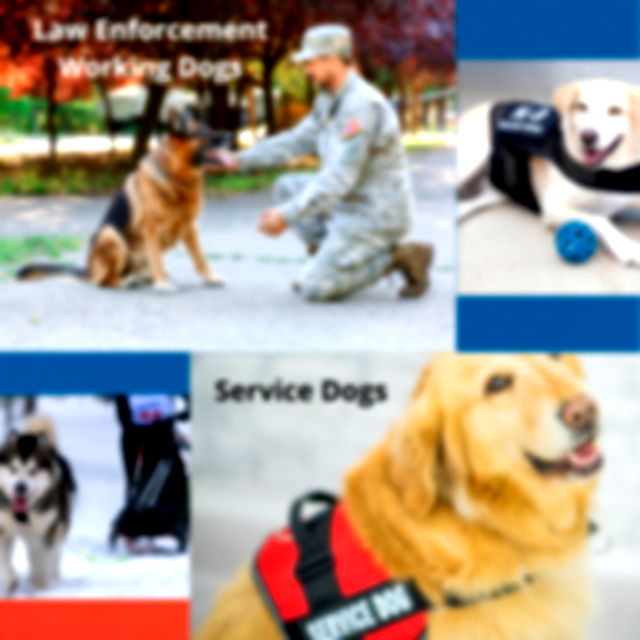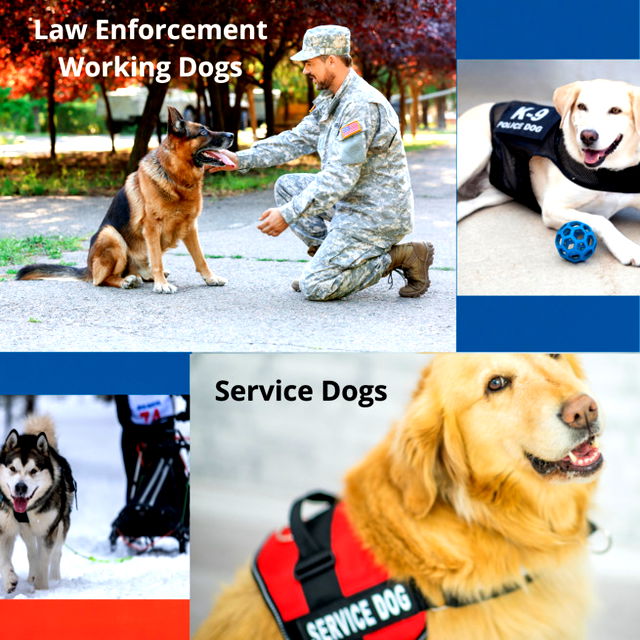 A world of dogs.
Without a doubt, dogs are the world's favorite pets, and the evidence shows that this is true!:
According to the World Animal Foundation, there are an estimated 471 million pet dogs in the world. By comparison, the number of pet cats Is 373 Million.

The country with the highest number of dog owners is the United States, where 38.4% of the population owns a dog. America is followed by Brazil, China, and Russia.

The most popular dog breeds in the world are the Labrador Retriever, German Shepherd, Golden Retriever, Bulldog, and Beagle.
Movies for every Dog Lover
The cinematic world goes one step further as well as portraying dogs the creatures you can love to the hilt, and who would love you back with their lives. A few are based on real-life stories, novels, classics and simply to remind us of the gift of a dog.
Of course, there are many comedic twists to the movies as well as a dog in it, and are really entertaining and fun for the whole family. Probably another good way to spend the day, watching a movie about these heroes!
There are many movies that may not be on this list that are also very touching and entertaining. However, here are 10 popular recommendations for your watching pleasure.
Lassie (the many versions of it!)
Marley & Me
101 Dalmations
Eight Below
Hachi: A Dog's Tale
The Art of Racing in the Rain
Heart of a Dog
Togo (The Alaskan rescue mission)
Lady & the Tramp(A classic animation)
Air Bud(A sports star in the making)
You may just want to love your dog even more after watching these movies and tell them in your own way how awesome they are!
A dog's love is unconditional
There would not be a single person out there who could ever deny this. A dog is surely man's most trusted and loyal friend. They would lay down their lives for their owners in a heartbeat because that is what they inherently know to do. Protect and serve, no matter what.
They spread oodles of love and affection in a household. As working dogs, they would risk it all to ensure the safety of the person they are meant to protect and care for. Dogs not only provide companionship as household pets but are real-life heroes when duty calls.
Colleen's lifesaving mission to create this day is surely one that reaches out to the hearts of many and reinforces the fact that a Dog is truly man's best friend.
Colleen Paige
Colleen Paige is an animal rights activist and environmentalist known for inventing several important awareness days. Her passion for animal advocacy and her commitment to creating a better world for animals and humans alike have been the driving forces behind her work. These efforts have made a significant impact on the welfare of animals, for example reducing pet homelessness and bringing awareness to the plight of countless animals. Not only passionate about animals, she also has created national holidays that encourage us to care for the environment.

​​​​​Dates attributed to her include:
You might find this article interesting: Take Your Dog to Work Day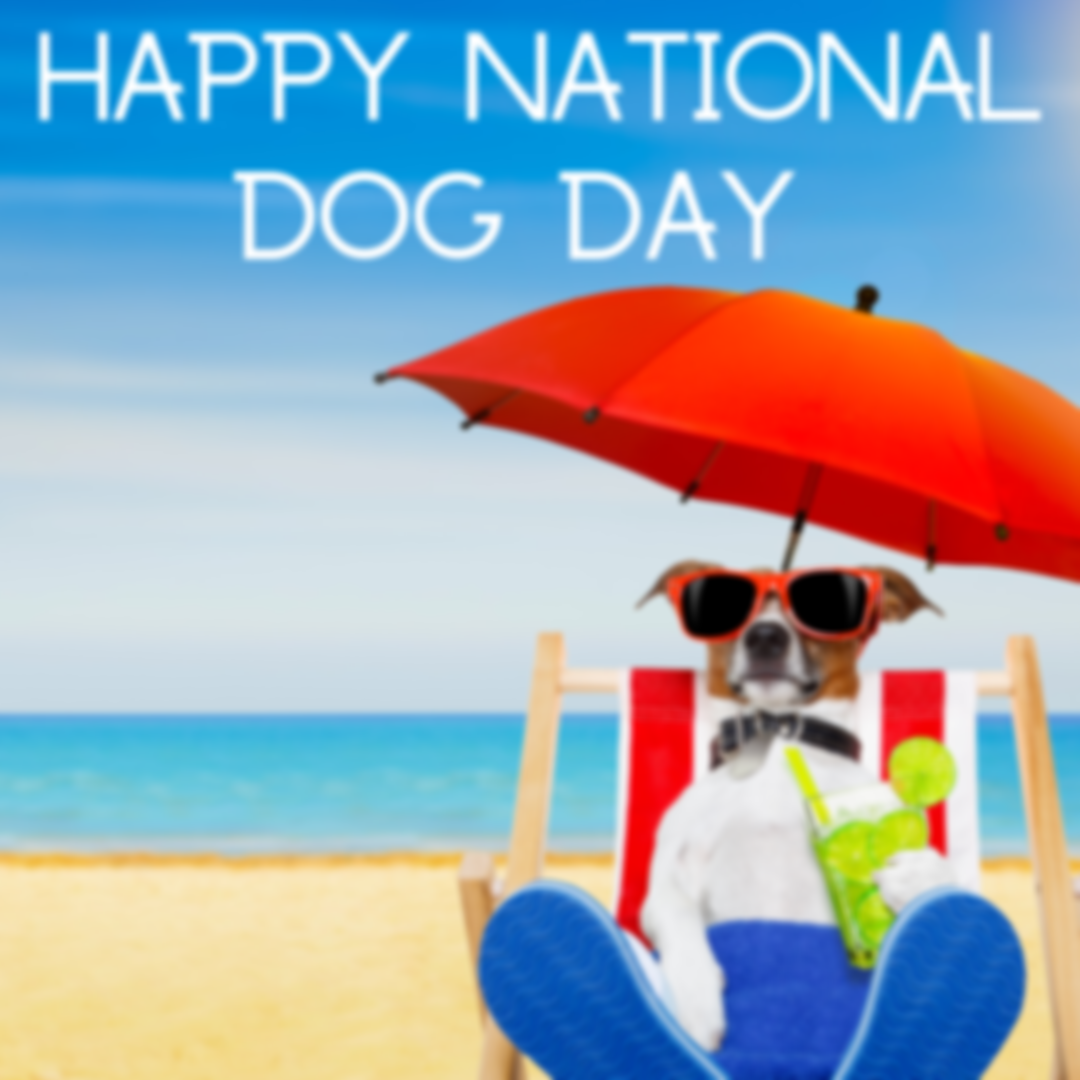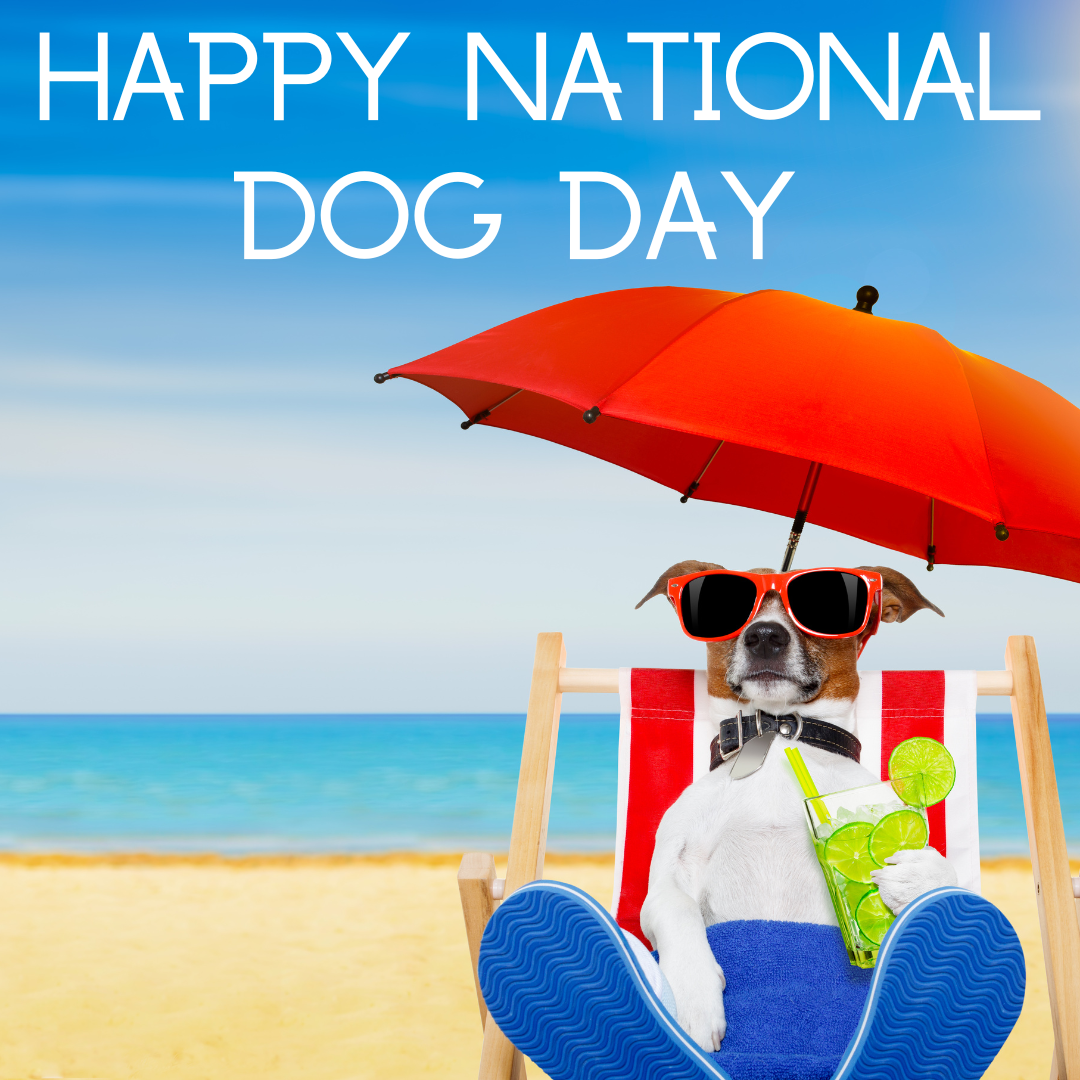 Other Celebrations
National Walking the Dog Day

National Hug Your Dog Day

National Spoil Your Dog Day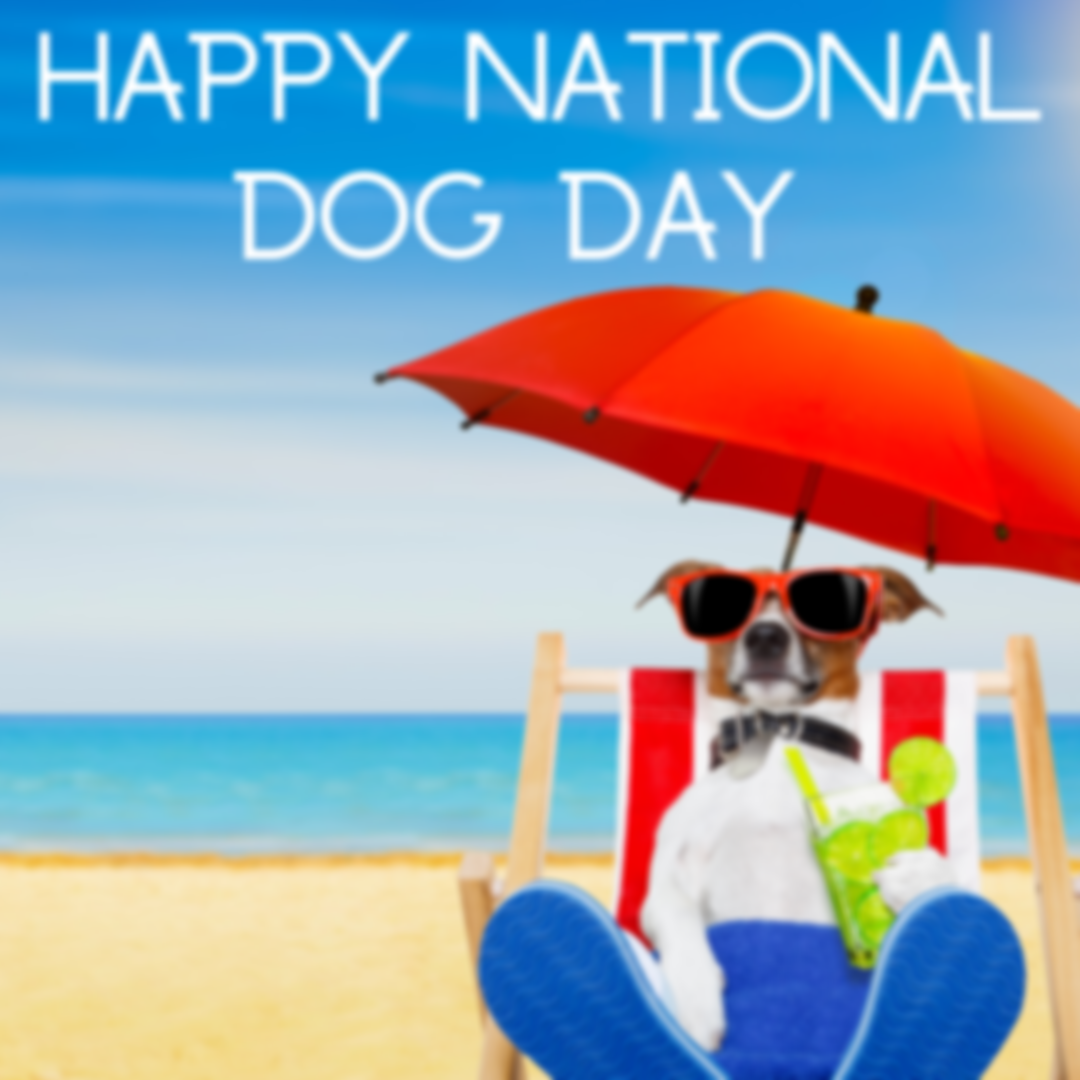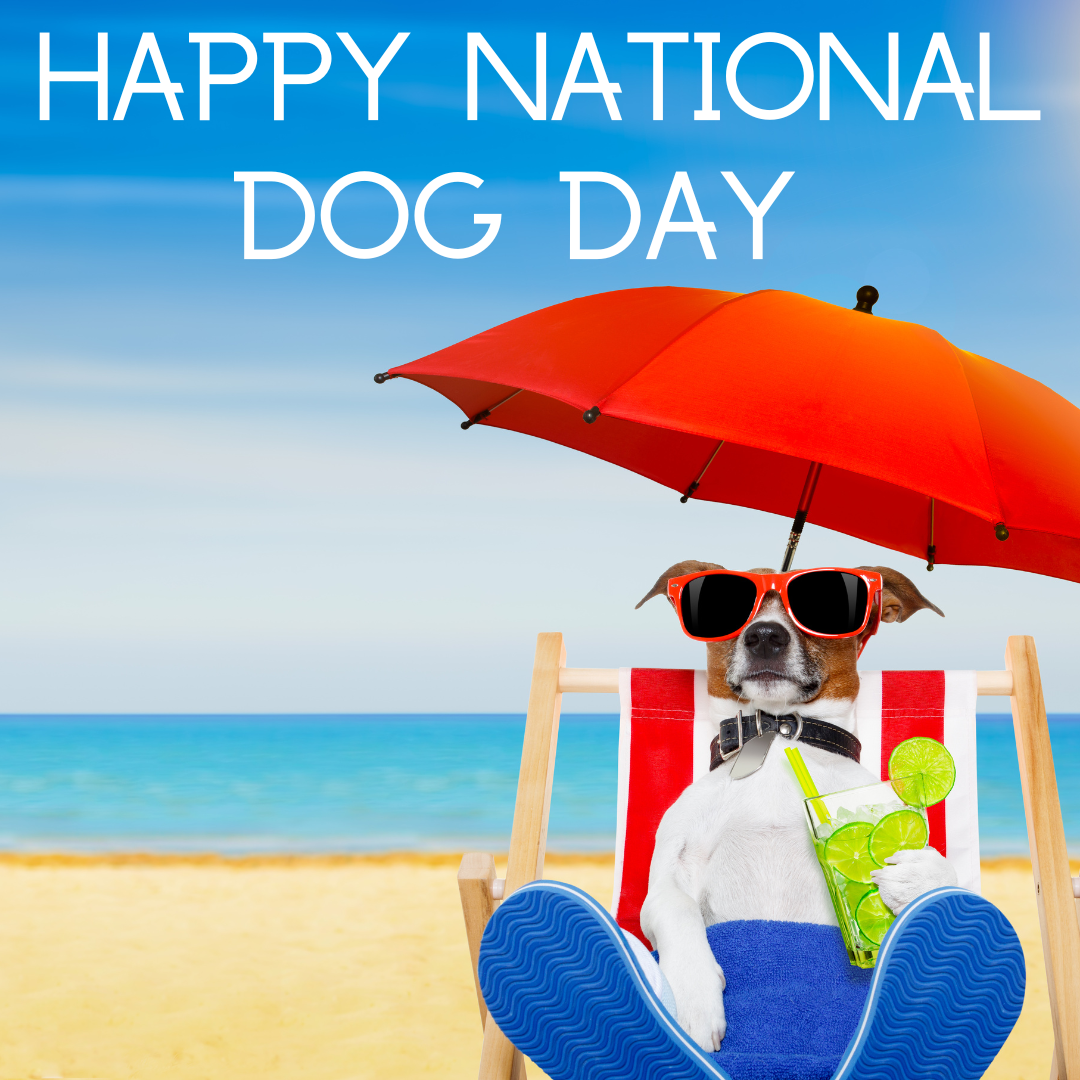 National Dog Day - Next years
Tuesday, 26 August 2025
Wednesday, 26 August 2026
Thursday, 26 August 2027
2023 Calendars