Women's Equality Day
Women's Equality Day
Next

Women's Equality Day
Monday, 26 August 2024
August 26 is Women's Equality Day in the United States. It is a day to commemorate the 19th amendment of the Constitution which, in 1920, gave women the right to vote.
Women's Equality Day is not a public holiday so businesses and schools remain open.
Women's Equality Day History
Before 1920, it was illegal for women to vote. In fact, until 1868, the right to vote was only held by white male landowners. This was changed with the introduction of the 14th amendment which gave any man born in the US that right.
In 1870, the 15th Amendment was signed to prevent any American citizen from being denied his right to vote based on their race, color, or whether they used to be a slave. Women however were not included in the 15th Amendment and were still denied the right to vote. Although it was illegal for women to vote in most states, women did try to cast their votes under the 15th Amendment during elections and were often arrested.
The fight for women's rights in the United States began on July 19, 1848, with the Seneca Falls Convention. Over 200 women gathered there to discuss the issues and discrimination that women faced based on their gender. They believed they deserved to be equal to men economically, legally, socially, and representatively. Some of the attendees were unsure about the fight for their right to vote, as they feared that their male supporters would withdraw. It was the support of Frederick Douglass that moved the fight for votes for women forward.
Some individual states were very quick to allow women the right to vote. For example, the state of Wyoming gave women the right to vote in 1869. Other states such as Kentucky allowed widows with children to vote. It took a lot longer however to persuade the nation to change its electoral system.
In 1869 Susan B. Anthony founded the National Woman Suffrage Association (NWSA). This organization began a paper called 'The Revolution' which wrote articles about equality and petitioned the government for change. After 17 years of campaigning, the NWSA and other organizations were successful in bringing the first debate on equality to Congress in 1886. The motion to allow women the right to vote was defeated by a large margin.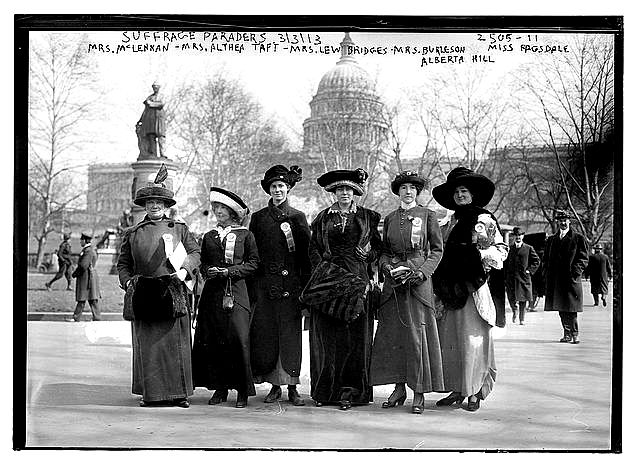 The Suffragettes returned to Congress in 1919 with support from new states in the Union that already had equal rights for women in their own constitutions. Large numbers of women took to the streets to protest for their rights and in May 1919 the majority of Congress voted for the 19th Amendment to be added to the Constitution. The Secretary of State, Bainbridge Colby, signed the amendment in 1920 on August 2, officially giving women in the United States the right to vote.
Women's Equality Day Background
The idea of creating a day to celebrate equality and women's right to vote came from New York Congresswoman Bella Azbug. In 1971 she introduced a resolution to Congress suggesting August 26 should be declared as Women's Equality Day.
Congress met in 1973 on August 16 and approved the resolution. Ten days later, Women's Equality Day was celebrated for the first time. The resolution also requested the President to issue an annual proclamation commemorating August 26 as the day women won the right to vote. Every President since Richard Nixon has issued a proclamation designating August 26 as Women's Equality Day.
Women activists who fought to vote
Susan B. Anthony
Susan B. Anthony, along with Elizabeth Cady Stanton, founded the National Woman Suffrage Association in 1869. She was one of the front runners of the Women's suffrage movement. She gave several speeches throughout the country to promote the idea of women's right to vote.
She even voted illegally in 1872 for which she was arrested and fined $100. However, she never paid the fine and continued to fight for her cause. She breathed her last on March 13, 1906.
Alice Paul
In 1912, Alice Paul joined the National American Woman Suffrage Association and was in charge of the Washington, DC chapter. However, the organization aimed at bringing the change state-wise while Paul had bigger plans of amending the United States Constitution.
Due to many such differences, Paul, along with Lucy Burns, created a separate organization called the National Woman's Party. After this, she organized a picket in front of the White House where over 1000 people participated over a span of eighteen months through harsh weather conditions.
Alice Paul was even imprisoned for seven months for the picket. However, she once again proved her fierce determination by organizing a hunger strike. She finally breathed her last on July 9, 1977.
Lucy Stone
Lucy Stone was an important figure in both the Abolitionist (movement to end slavery) and the Suffrage movement. She created a mark in history when she purposely left out the word 'obey' in her marriage vows and did not take her husband's surname.
Stone, along with other feminist abolitionists, founded the Women's National Loyal League on May 14, 1863. It was dedicated to abolishing slavery and garnering complete freedom for African Americans. She also founded the American Equal Rights Association (AERA) which advocated the right to vote regardless of sex or race.
In 1867, she started "Woman's Journal', an American Periodical on Women's Rights which was later taken over by her daughter Alice Stone Blackwell.
Alice Stone Blackwell
Similar to her mother Lucy Stone, Alice also dedicated her life to fighting for various causes. She was an important figure in the merging of the American Woman Suffrage Association and the National Woman Suffrage Association.
Alice's efforts for the betterment of society did not stop when the 19th Amendment (giving women the right to vote) came into force. She continued dedicating her efforts to causes in America as well as in other countries.
Ida B. Wells
As someone who was born into slavery, Ida B. Wells had to fight a long battle against both racism and sexism. Besides being an activist, she was a journalist and researcher.
Her story can be traced back to 1883 when she was removed from the first-class train even though she had her ticket. Due to this, she filed a lawsuit against the train company. Although she was initially victorious, the Federal Court overturned the decision in the end.
Ida B. Wells was the only black woman in the Illinois delegation who took part in the 1913 Suffragist Parade organized by the National American Woman Suffrage Association. Even within the organization, she faced discrimination because of her skin color. Such issues led her to start a new organization called the National Association of Colored Women's Club.
Ida B. Wells finally breathed her last on March 25, 1931.
How to Celebrate Women's Equality Day
A great way to recognize and celebrate the women that fought for the right to vote is by registering to vote and making sure your voice is heard. Like the Suffragettes, we all have the power to make a difference.
You can also show your support for women by volunteering at women's shelters, signing petitions, or joining the many organizations that continue to push for women's equal rights.
It is also a day to celebrate with friends the achievements and progress that has been made over the last decade to create a fairer society.
You might enjoy reading about Women's History Month.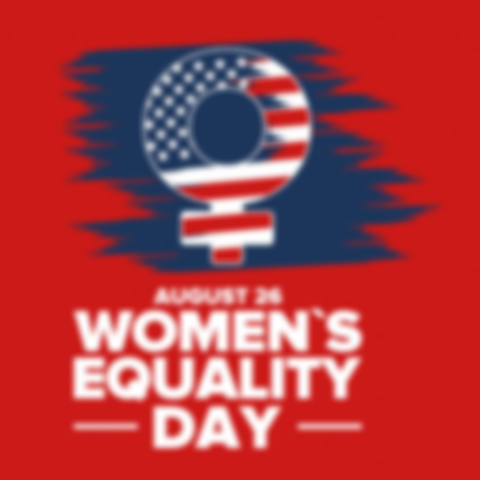 Other Celebrations
National Women Physicians Day

American Business Women's Day

International Day of Rural Women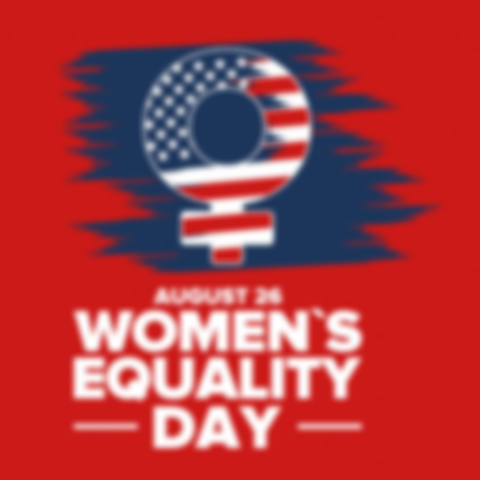 Women's Equality Day - Next years
Tuesday, 26 August 2025
Wednesday, 26 August 2026
Thursday, 26 August 2027
2023 Calendars