Every year in the United States there are 10 federal holidays (also known as public or legal holidays) that are celebrated. 
Federal holidays are a day off for most of the population, and if they fall on a weekend they are observed on the previous Friday or following Monday. 
In the United States, Congress has the authority to designate public holidays for federal employees, which businesses, schools and offices can also observe. Federal holidays are designated by the government in Title V of the United States Code (5 U.S.C. § 6103).
Around the country, states and cities have the option of observing their own holidays, as well as the federal holidays.
What closes on a Federal holiday?
There is no mail delivery and the US Post Office is closed.

Schools and state offices can stay open, but most close down for the day.

Most banks are closed. 

Non-Essential federal government offices are closed.

The stock market is closed, and trading is suspended.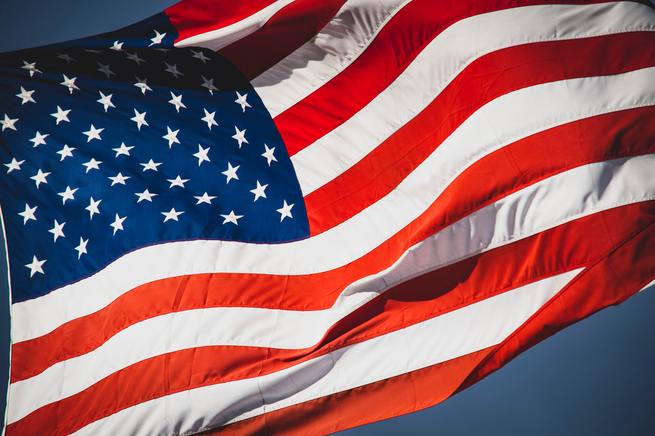 What are the Federal Holidays in the United States?
New Year's Day has been a federal holiday since 1870. This celebrates the beginning of a new year, and the end of the holiday season. 
Held in honor of the famous civil rights leader, born on January 15, 1929. This is combined with other holidays in different cities, such as Civil Rights Day in Arizona and Human Rights Day in Idaho. 
Known officially as Washington's Birthday. This federal holiday was established in 1879 to celebrate George Washington's Birthday, but is now an observance in honor of all American presidents.
A day in tribute and remembrance of all the men and women who have lost their lives while fighting for their country and serving in the United States Military, since the Civil War. 
Also often referred to as just the Fourth of July, this federal holiday commemorates the adoption of the Declaration of Independence, and the break of the American colonies from British rule. 
This holiday commemorates and recognizes all American workers and their contributions to the country's economy and society, as well as organized labour movements and the rights of workers in the United States. 
A federal holiday in honor of Christopher Columbus, an explorer who discovered the Americas. Some regions of the United States do not celebrate Columbus Day, and choose to honor Native Americans and Indigenous Peoples instead. 
Veterans Day honors all military veterans, living or dead, who have served in the United States Armed Forces at any point in time. 
Originally celebrated to give thanks for the autumn harvest, this holiday includes the sharing of a turkey dinner similar to the one shared between Pigrims and Indians in the 17th century. 
A religious holiday that is widely celebrated around the United States, by Christians and non-Christians alike. On this day people celebrate the birth of Jesus, and get together with friends and family to exchange gifts and share a meal.