Kansas Day
Next

Kansas Day
Saturday, 29 January 2022
Kansas Day is commemorated every January 29, and it celebrates the admission of the state into the Union in 1861. This day is also known as Kansas' birthday, and it has been celebrated since 1877. This holiday is a day of great pride for residents of The Sunflower State, as Kansas is known in the United States.
Kansas Day is a state holiday, but not a public holiday. This means that schools and businesses remain open as usual.
Background
Kansas Day was first celebrated in 1877 by pupils at a school in Paola, Kansas. The children had been learning about the Battle of New Orleans, which gave them a sense of patriotic pride about their state. So, the school set aside the day of January 29, 1877, to teach the students more about the state of Kansas, its geography, and history. The teacher who oversaw this day, Alexander LeGrande Copley, eventually became the superintendent of schools in Wichita, where he instated the celebration of Kansas Day. Through the participating children and parents, the observance quickly spread around, and Kansas Day became a state-wide holiday.
The Admission of Kansas into the Union
Kansas was the 34th state to be admitted into the Union on January 29, 1861.
Kansas became an organized incorporated territory of the United States on May 30, 1854, with the passing of the Kansas-Nebraska Act. This meant that Kansas was governed by popular sovereignty, and the issue of slavery was conditional to the popular vote. While the majority of Kansans were pro-abolition, the border with Missouri meant that many pro-slavery Missourians cast fraudulent votes to stop Kansas from becoming a free state. This resulted in violence and conflict, during a period that became known as Bleeding Kansas.
This tension between the pro and anti-slavery sides in Kansas was one of the conflicts that triggered the Civil War of the United States. Still, the anti-slavery sentiment prevailed in Kansas, and in the 1857 election, free-staters gained control of the territorial legislature. Kansans approved the Wyandotte Constitution in 1859, and the document was approved by the United States Congress on January 29, 1861. So, Kansas was admitted into the Union as a free state.
Some Facts About Kansas
88% of the territory in Kansas is farmland.
Kansas is known as The Sunflower State because the plant grows in every county in the state.
Dodge City is the windiest city in the United States.
Kansas is the second state with the most tornadoes in the United States.
It was once illegal to serve cherry pie with ice cream in Kansas.
Kansas Day Celebrations
While this day is not a public holiday, historic sites and museums across the state organize activities and events educating people about the history of Kansas.
In school, the day is dedicated to teaching children about Kansas' history and natural resources, and some organize elections where students can vote for their favorite famous Kansan figure.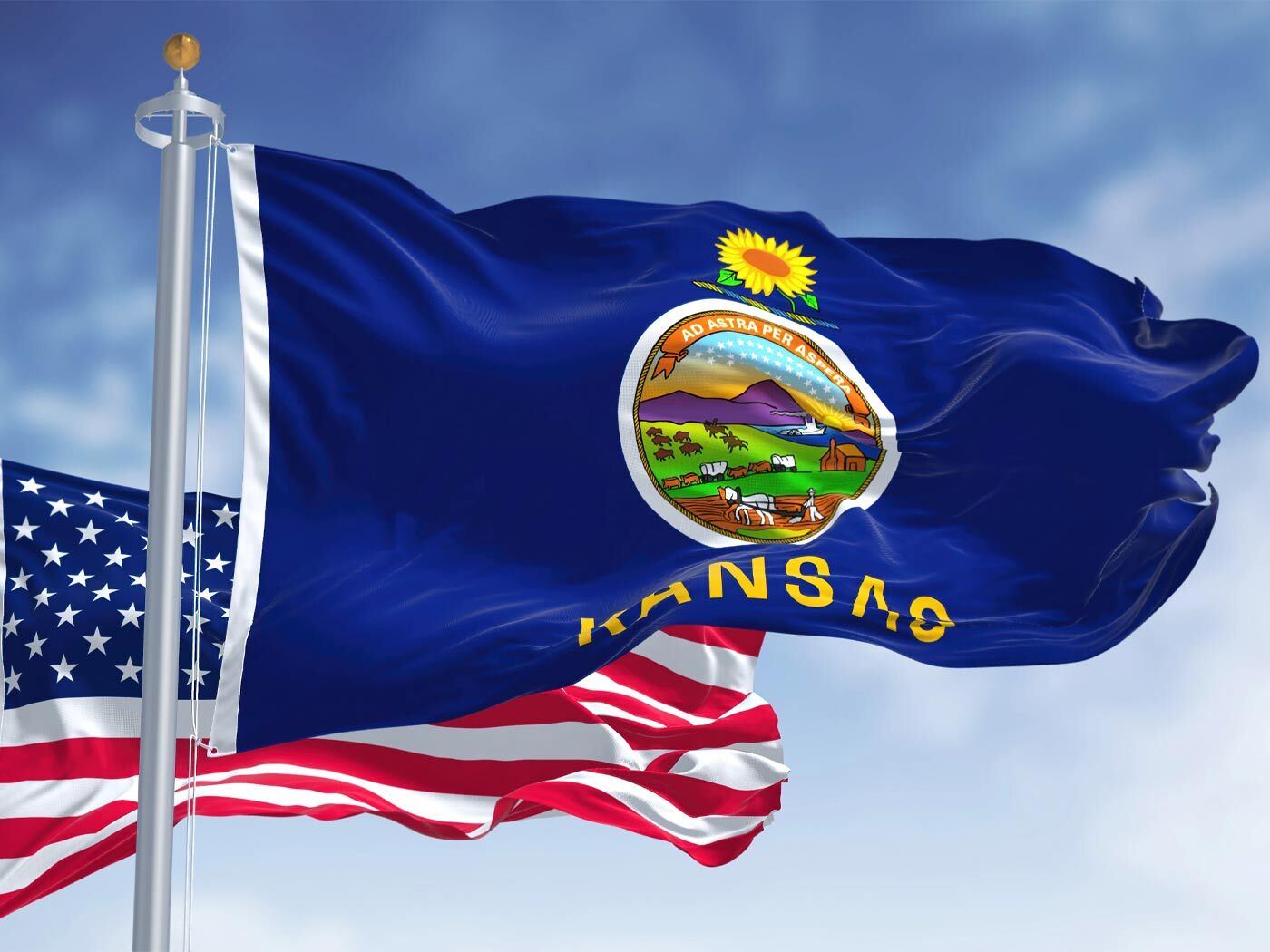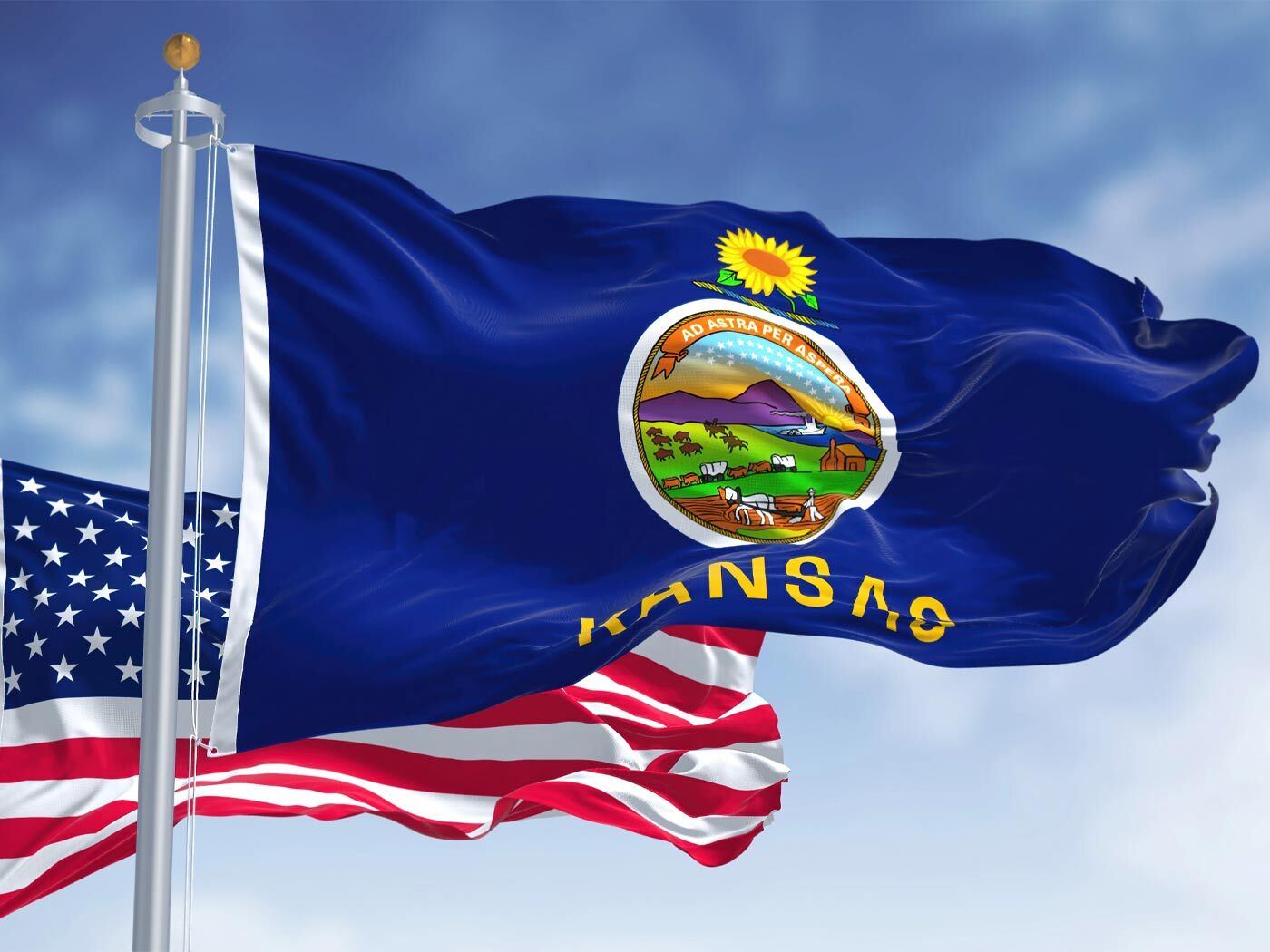 Kansas Day - Next years
Sunday, 29 January 2023
Monday, 29 January 2024
Wednesday, 29 January 2025
2021 Calendars